Trading Journal #56
08:35 am: "Futures spiked down following job numbers but bounced back to green. Very volatile action and we have CPI numbers next week, so manage risk wisely.
08:36 am: "Morning focus on AAPL AMD TSLA SPY IWM QQQ to see if it holds green and squeezes higher OR fades green to red. Manage risk wisely
Morning Trades: I started the day long AAPL calls trying to fill the gap higher, but after getting rejected higher, I closed avoiding a big loss. I immediately flipped short TSLA and IWM and locked TSLA Puts +150% gains and IWM Puts +90% gains. As the market was holding the lows, I bought the dip on NFLX Calls locked +280% gains and done for the day.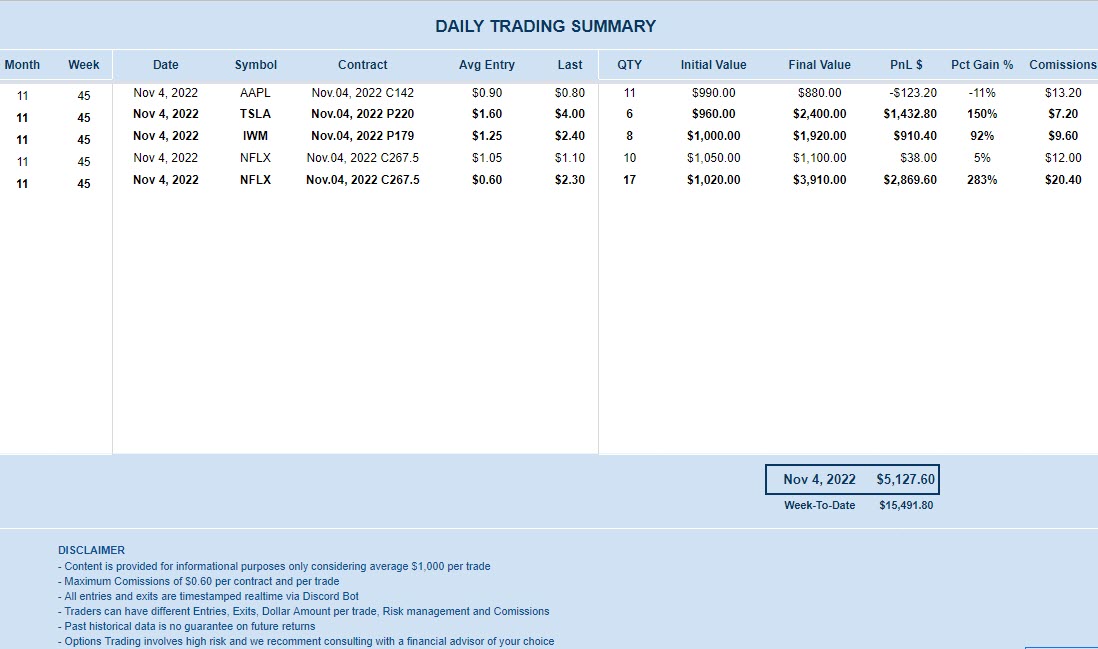 Loss review: I was able to avoid a big loss on AAPL as market rejected upside, so I closed longs fast and moved fast into shorts, so I'm happy with my risk management.
Key Takeaways: This is a trading market and don't forget that we are still inside a bear market, so keep taking trades and don't hold the bags (both longs or shorts) for too long. Manage risk wisely!
Look Ahead: Still a lot of economic data to come and next week we have CPI numbers that can trigger the next move, so stay flexible with an open mind and take trades.